Insulated, secured, durable
Effective insulation at the best prices
All our motorhomes offer the same level of insulation, regardless of price.
For fitted vans, Sport Edition finishes provide a high-end insulation design called VPS (Van Protection System)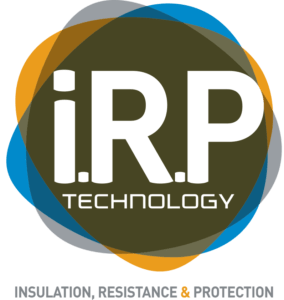 IRP technology: innovating for better travel
We count on fifteen years of experience in using polyester to propose high-quality insulation with greater resistance and superior protection.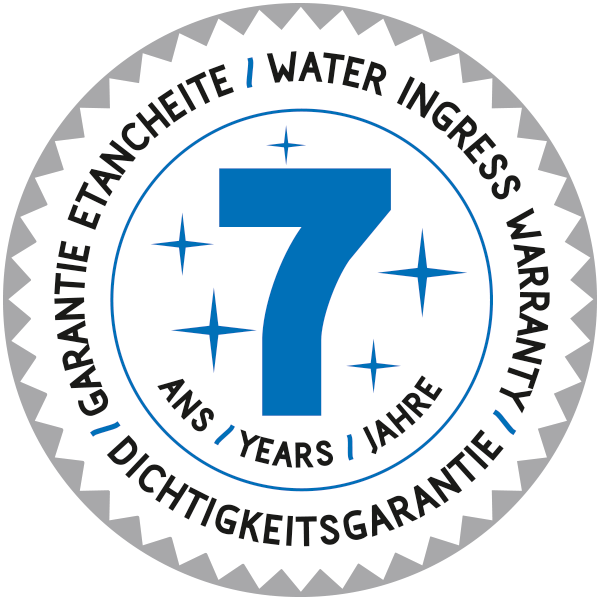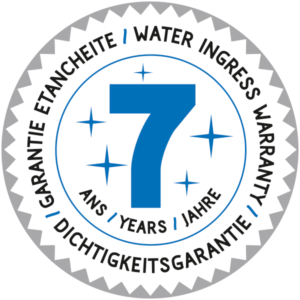 Seven-year watertightness warranty
Because your Challenger motorhome is designed for travel, we know how important it is to ensure high-quality watertightness.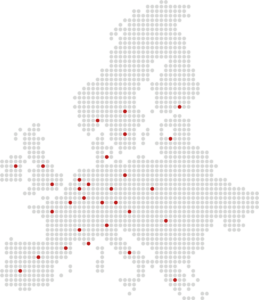 165 dealers are ready to help you with your motorhome
Properly servicing your motorhome means making travel easier for you.
Tidying away is child's play!
Make the most of every square inch…
For a CHALLENGER, functionality is key and wasting space is unthinkable.
Find low profile EASYBOX or EASYBED designs, or the FLEXBOX converted van design.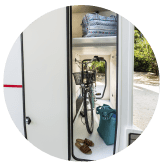 Transversal hold
With two standard doors (and even three on some models), loading your motorhome is child's play Bye-bye backache!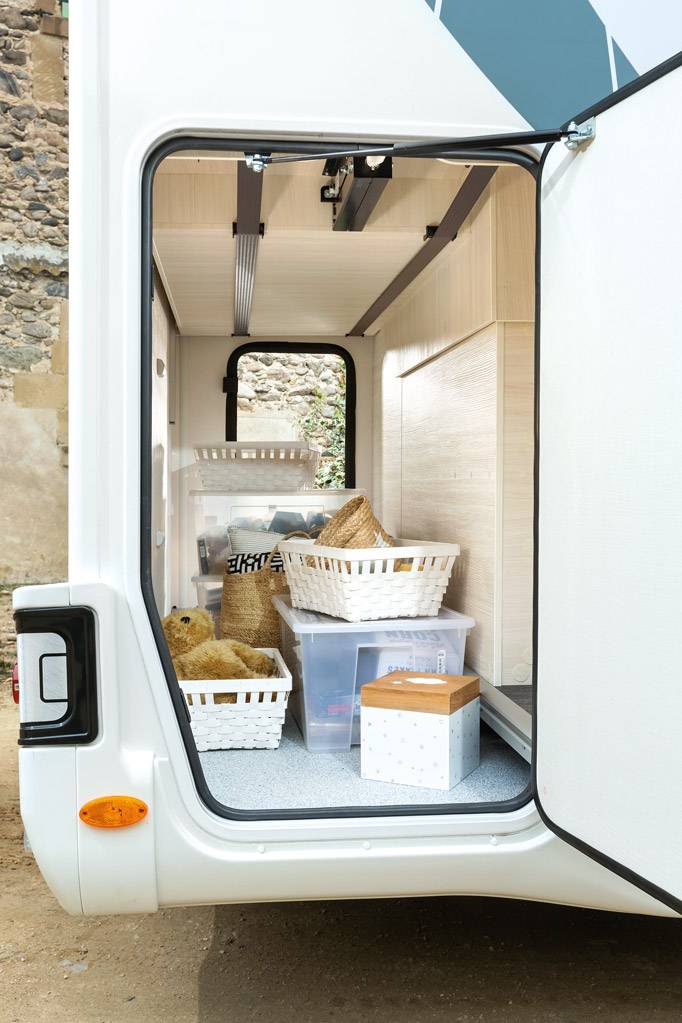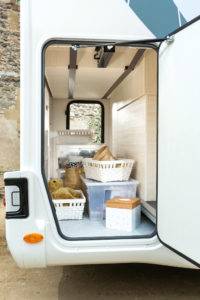 Lowered hold
Because we're sure you don't want to spend time with an osteopath. It's better for your back and gives you better volume.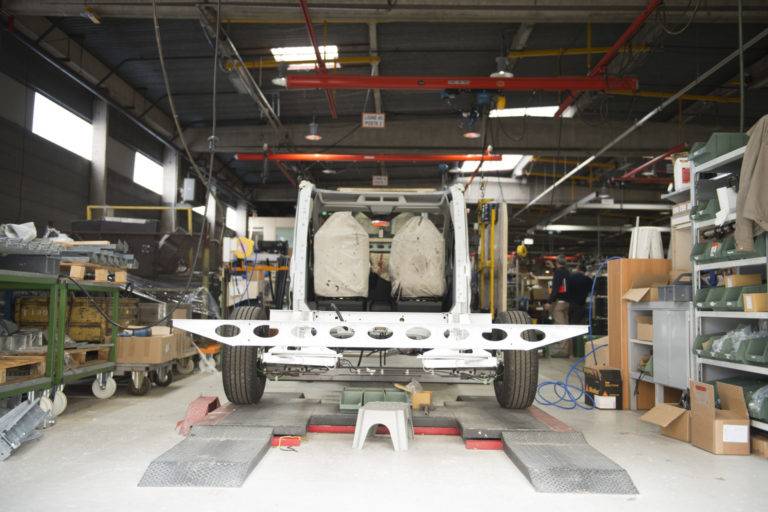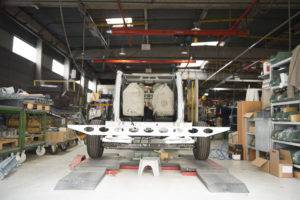 Chassis extensions in galvanized steel
We owe you much more than comfort: we promise long-lasting use and robustness, too.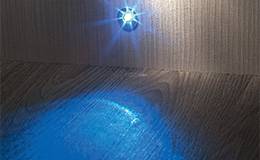 Hold lighting
Light properly to store properly. At Challenger, user comfort is standard on all lines.
A little technology with a lot of common sense…
In our vans and motorhomes, all our body lighting is 100% LED: a guarantee of energy efficiency and durability.
As for ventilation, we also often offer double ventilation in the bathroom (Skylight + window), which is very popular with our customers…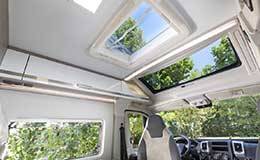 Panoramic cab roof that opens
The better to see, the better to breathe. Ventilation is an essential element of comfort and safety.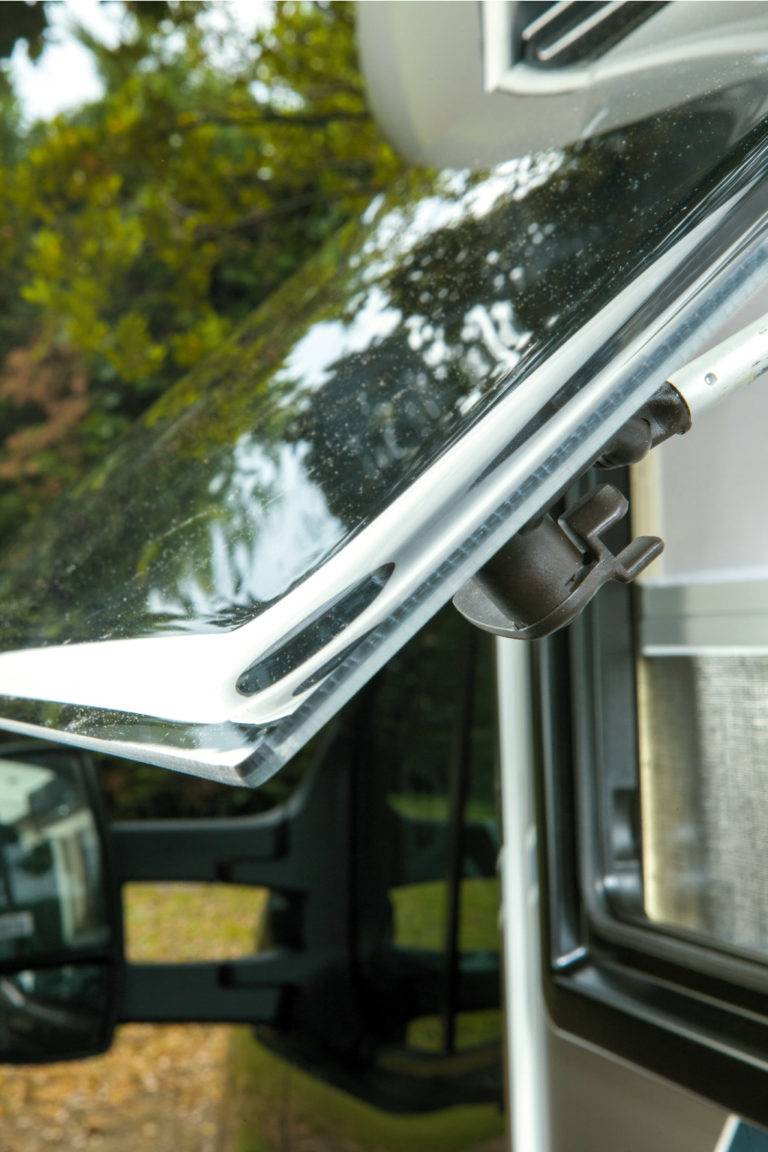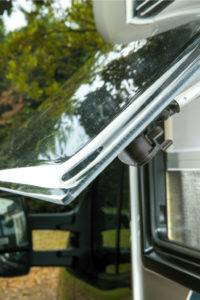 SEITZ windows: simply the best choice...
Challenger relies on legendary Seitz windows. They offer the best insulation and are also the easiest to use and safest because they can't be removed from the outside.
We add little touches that your joints will thank you for…
All our motorhomes are equipped with a built-in step to facilitate entry to the vehicle
All our vans are equipped with an electric step.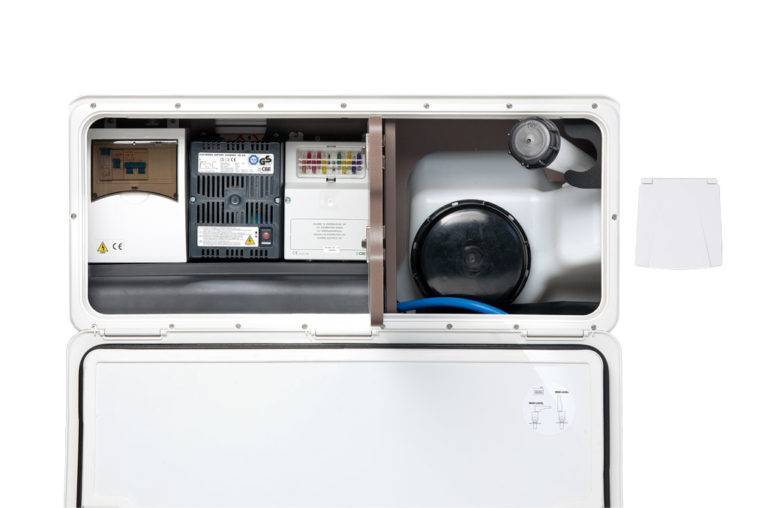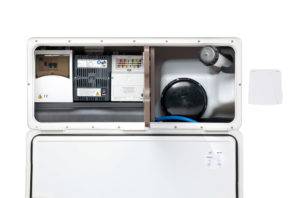 Technibox
We keep your comfort in mind, even for daily maintenance.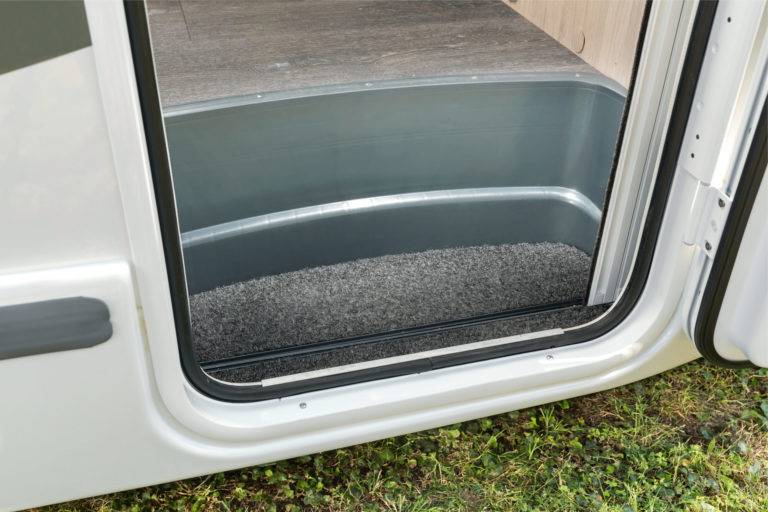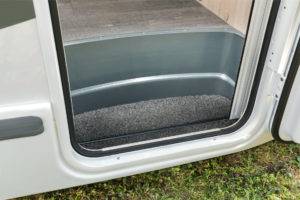 Get on board effortlessly using our low retractable step
access is easy and discreet.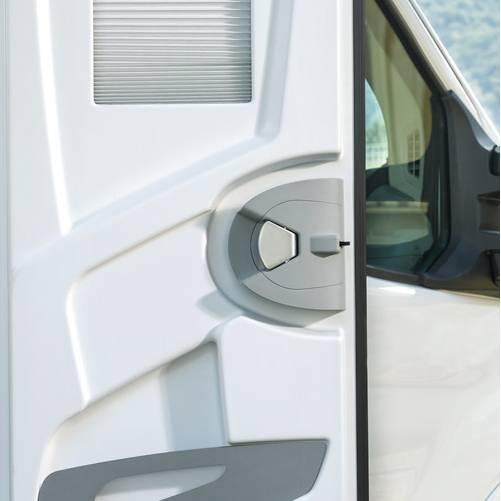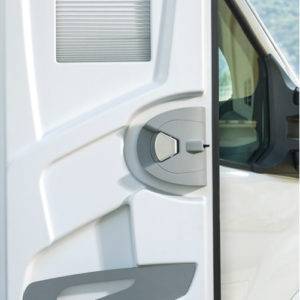 Just one key !
No more constraints... forget about pockets full of keys! On Challenger motorhomes, there is just one key to open the unit (door and hatches) and one for the carrier.
Fuel heating is available in all our vans, low profiles, overcabs and A-class vehicles
Fuel heating is now very popular in the industry, but this was not always the case; CHALLENGER (once again) led the way in this area over 15 years ago.
One of the advantages it offers is that it can heat up your vehicle while you drive, for a more comfortable arrival.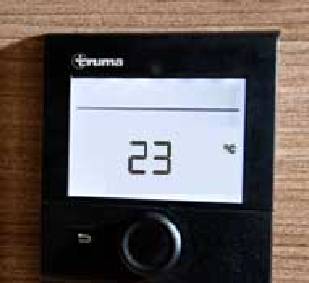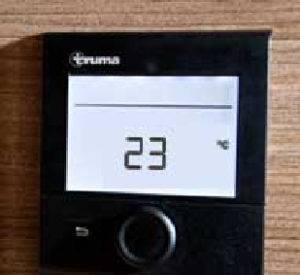 You won't be able to do without it
This zero-constraint solution offers everyone irreplaceable comfort. Think about your passengers on the road and about yourself before you stop for the night.
Low profile motorhomes: The right design on the right vehicle
Some motorhome owners consider the model to be the only important factor and give up on their ideal design just because it wasn't on the right model. This does not happen with Challenger, as all of our low profiles are available with both FIAT and FORD, the 2 largest brands on the market.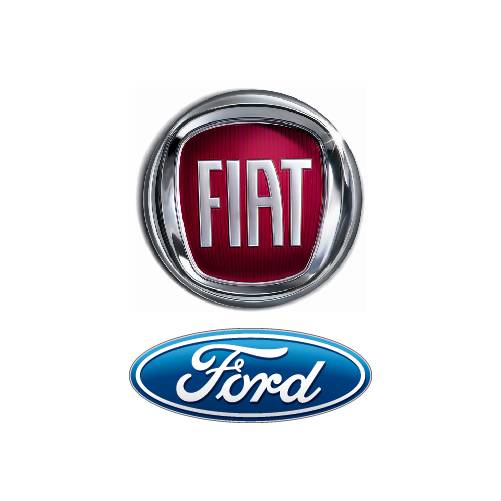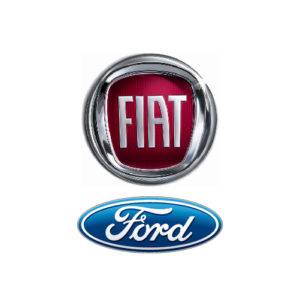 Your trip starts here
Driving comfort, performance and reliability... these are the criteria that guide Challenger in the choice of carrier manufacturer.
Comfort is also strongly affected by quality and bed sizes…
We are renowned for the size of our beds, which are larger than the market standard: For example, in our motorhomes the island bed is 160cm wide, the twin beds are 90cm wide, etc. In our fitted vans we can even offer a 190x190cm fold-down bed!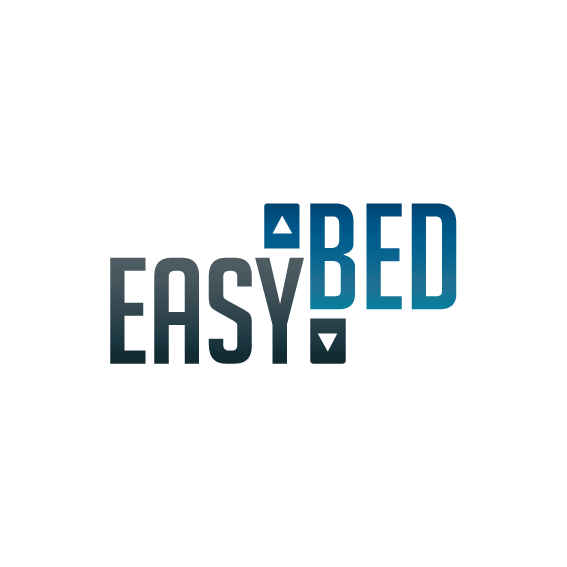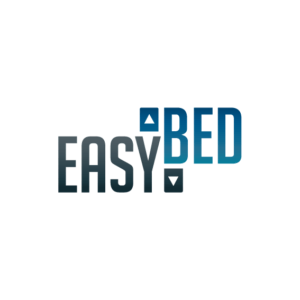 Easy Bed, adjustable height and quality at the summit!
Most of our beds over garage holds (except for twin beds) can be height-adjusted over a distance of 30 cm.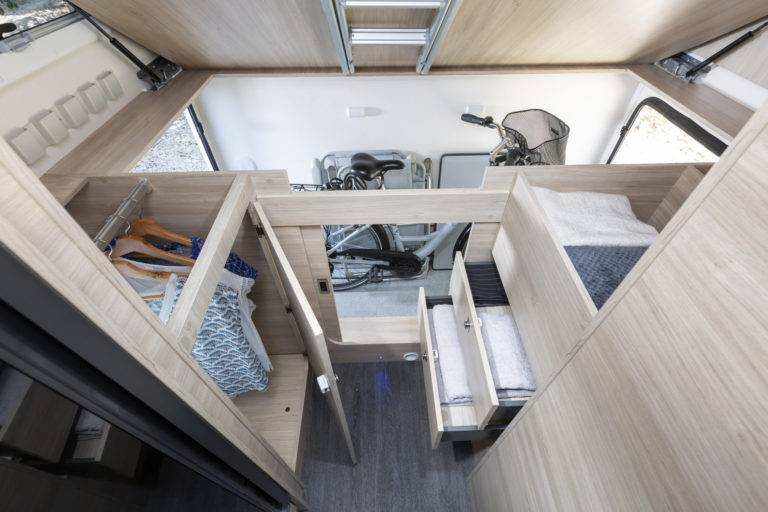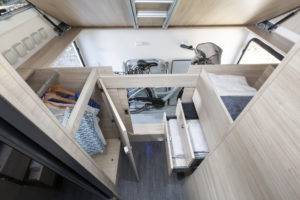 Storing is no longer a chore
Most of our beds over a hold can be raised for easier access to the storage areas.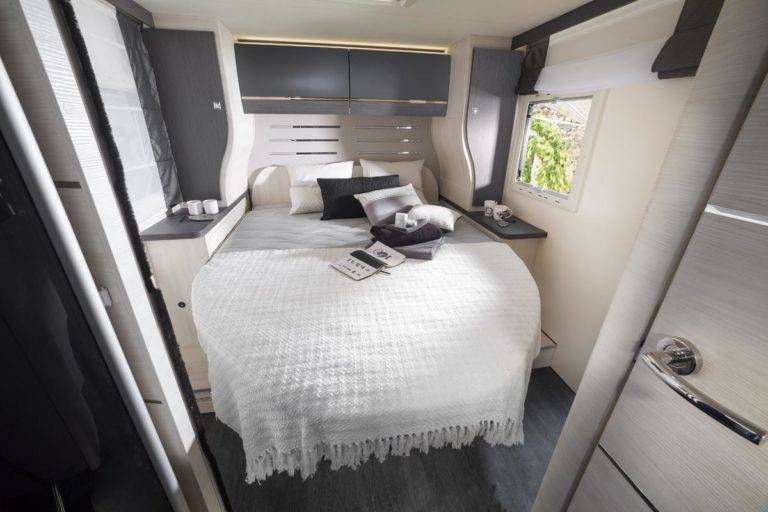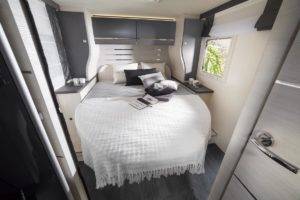 We take great care of your sleep
Different types of beds for high quality sleeping areas
Ventilating your van or motorhome is the best way to fight humidity and condensation.
This is why CHALLENGER has made sure to include enough windows and skylights, and has ensured they are of sufficient size.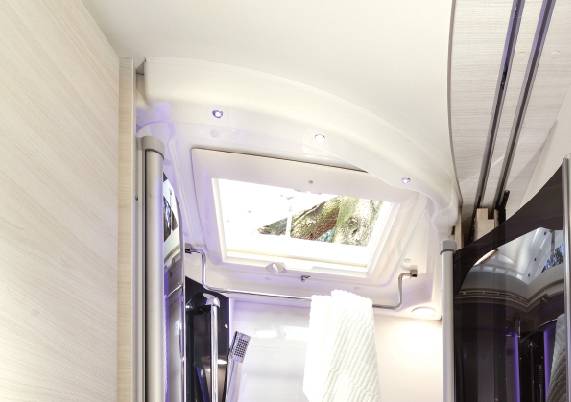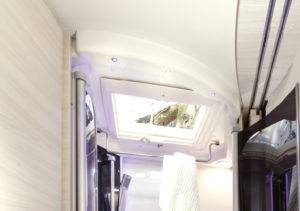 Double flow, twice the comfort
You undoubtedly enjoy a hammam, but not in your bathroom. This is why we put an opaque opening window in all our bathrooms and a skylight in the roof.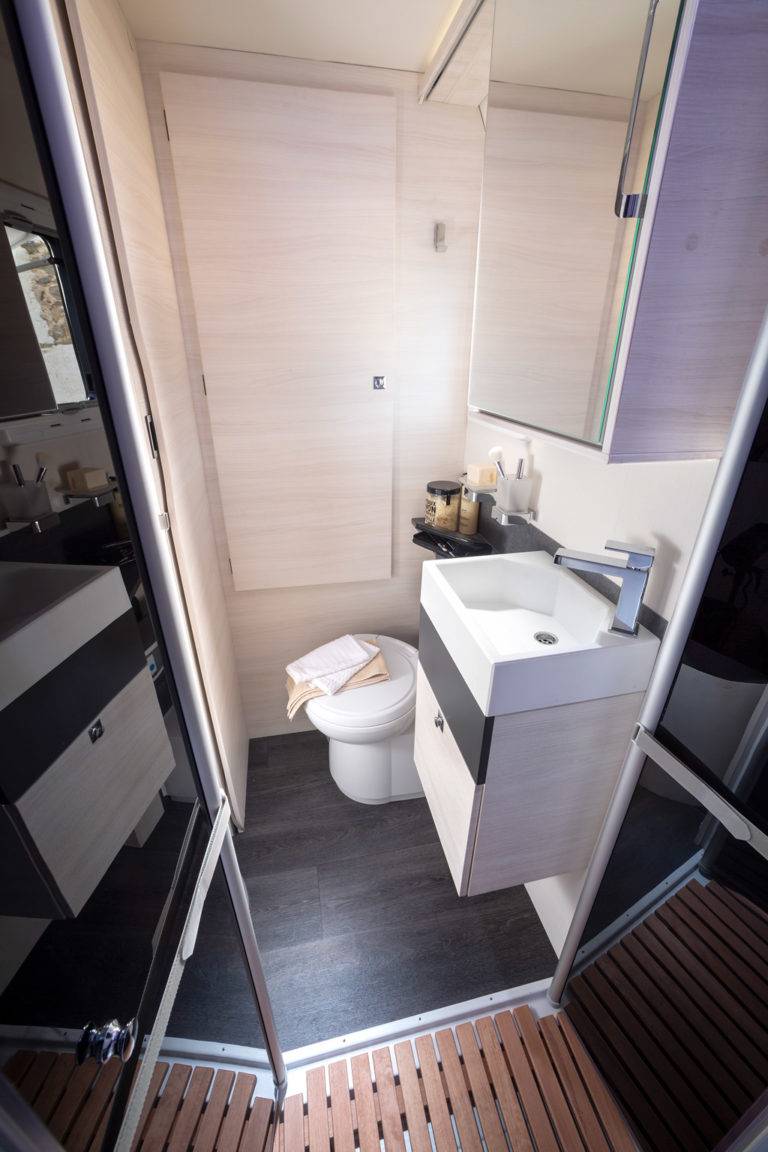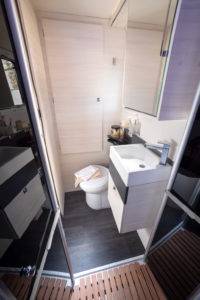 Rigid shower partitions
At Challenger, we don't confuse motorhome living with camping, so say good-bye to shower curtains. All our shower partitions are rigid and elegant.
These pre-equipment items will be highly cost-effective…
In fact, prefitting our motorhomes and vans will make life easier for your local dealership as they prepare your vehicle. As a result, assembly time is reduced and this saving on labour costs is passed down onto you.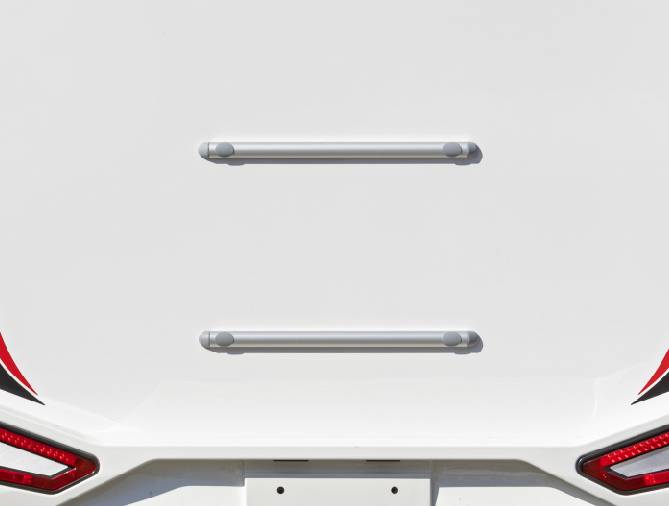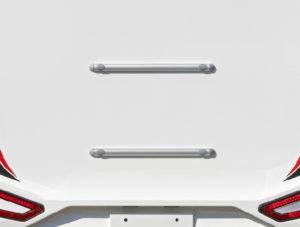 Bike carrier adapters are standard
To avoid any risk of infiltration, we prefer to install these bike carrier adapters as a standard feature at the factory to guarantee mounting that complies with our quality criteria.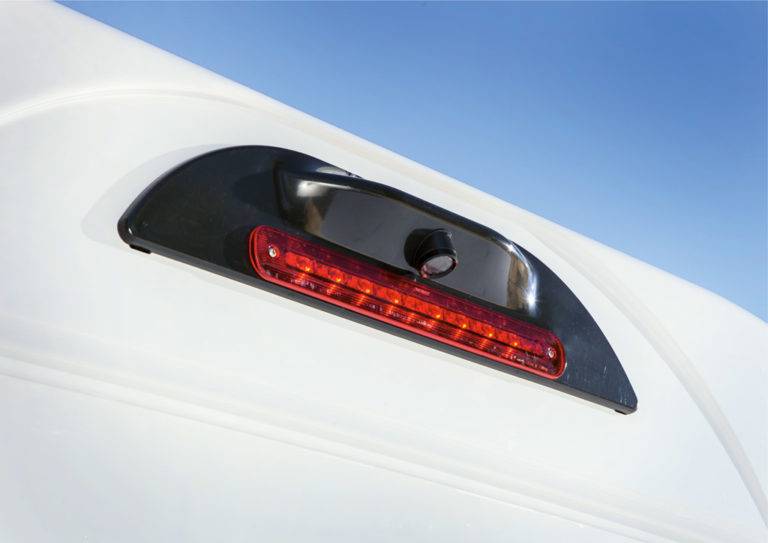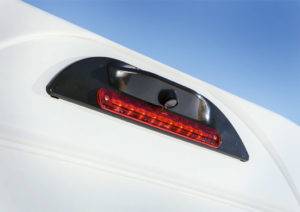 Pre-cabling for a back-up camera
Do you want to install a back-up camera? Our models are pre-cabled to reduce vehicle immobilization time and installation costs.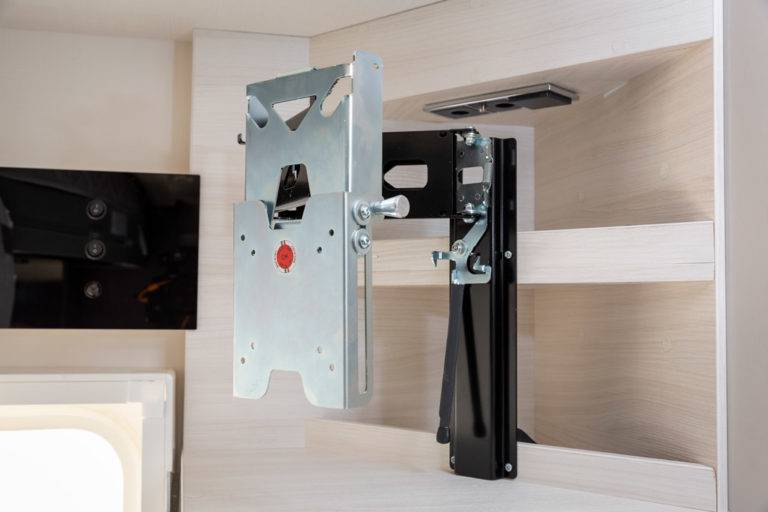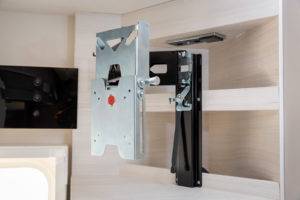 TTV pre-equipment
Whatever the version, all our motorhomes have at least one 230 V/12 V TV-antenna outlet.
Even when sitting down, comfort is key
In both its motorhomes and vans, Challenger believes that it is very important that the cushions are as comfortable when travelling as they are during stopoffs.
Alongside comfort, we use specifically designed foam that reduces sagging over time
We worked with cushion specialists to achieve this, as it is a field that requires a lot of technical knowledge, even if you'll only notice the results when you sit down…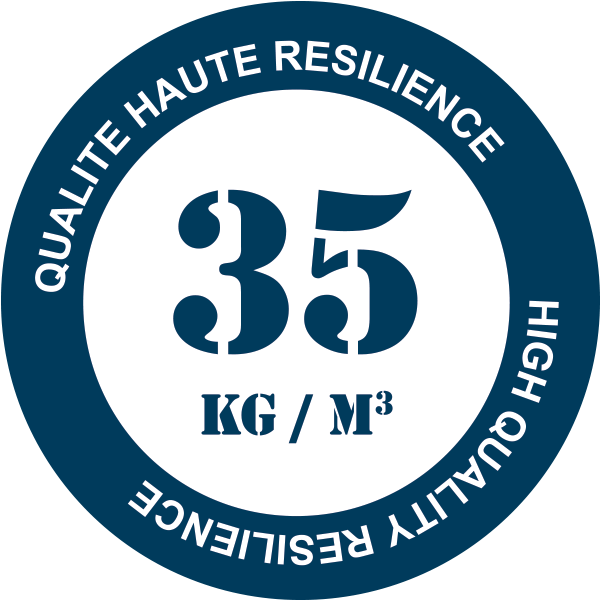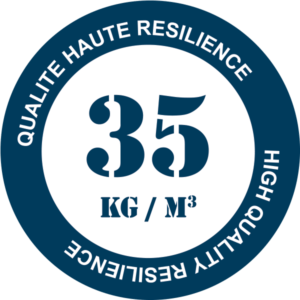 High-quality resilience
To guarantee high-quality resilience for back support and firm seating comfort, we pay particular attention to the foam we choose for our cushions.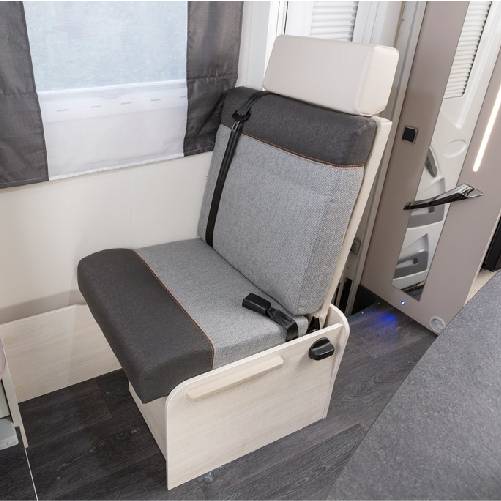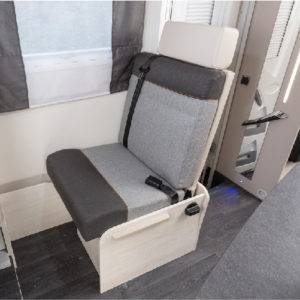 Adjustable seats and backrests
Comfort must be shared by all passengers. This is why each passenger seat is designed with a height-adjustable headrest.
When it comes to accessories, we go the extra mile
For example, all our motorhomes offer automatic power supply searching in 3-way fridges as standard.
All our vans are also equipped with an exterior awning and solar panel from the entry-level price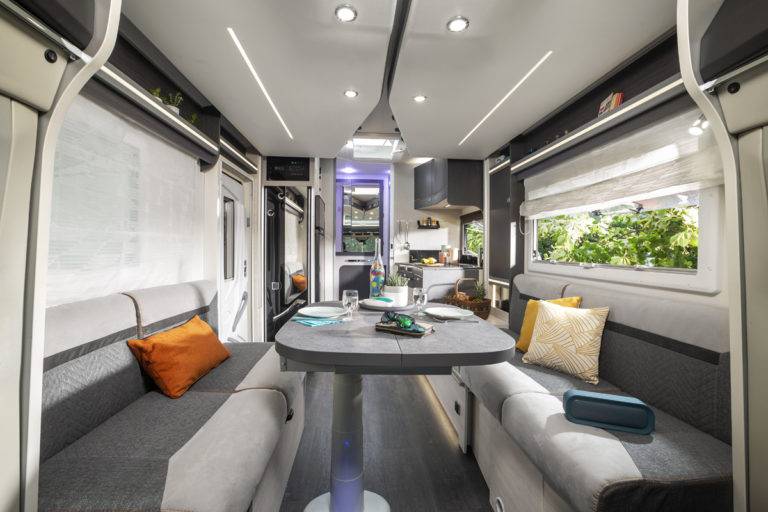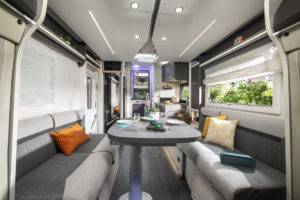 Optimised interior layout
In your motorhome, everything has been planned for and optimised for maximum comfort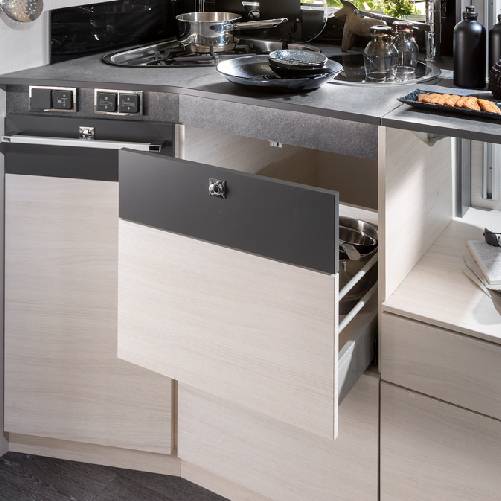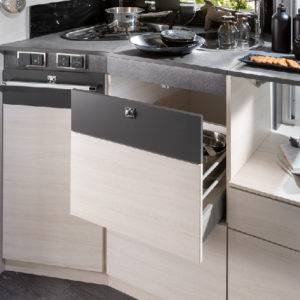 Drawers won't slam shut
Whatever the version line, all our drawers have cushioned closing and latches to avoid accidental opening when you're on the road.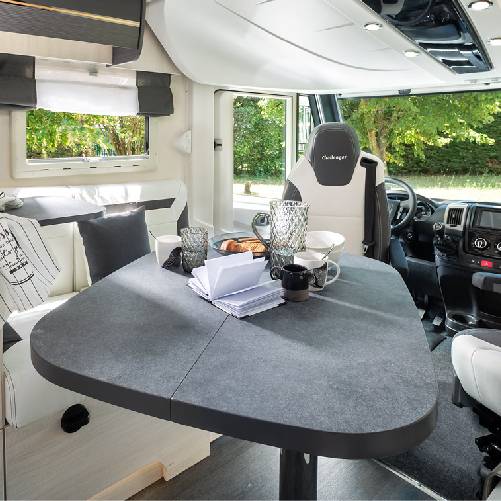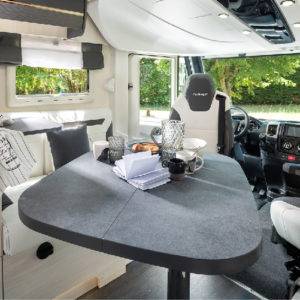 Adjustable living room table
You'll love our ingenious central table that moves in all directions to facilitate on-board living.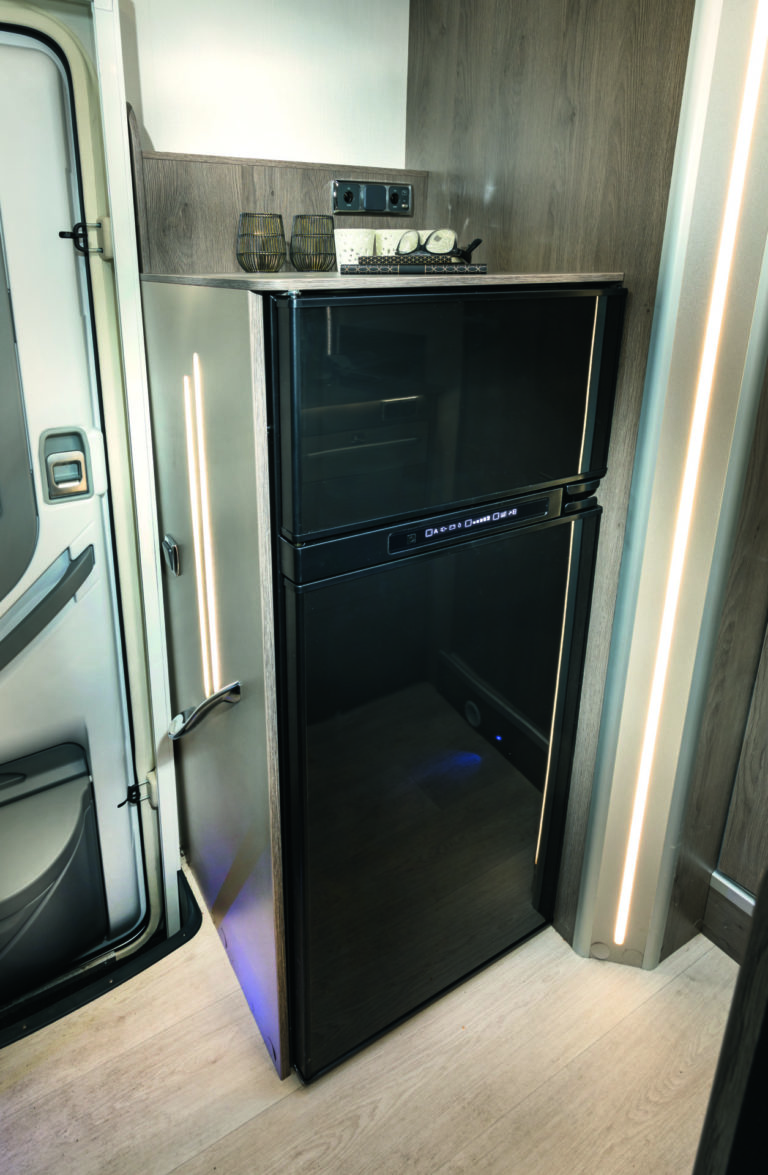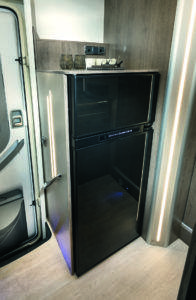 A maxi refrigerator is NEVER an option
Since a grocery store is sometimes far away, we include a maxi refrigerator as a standard feature. (Only some of our compact models (less than 6 m) don't have one, simply because it's not technically possible to install one).
CHALLENGER has long chosen to offer 100% LED lighting in its vans (fitted vans) and motorhomes (Low profiles, Overcabs, A-class)
In both bedrooms and lounges, alongside general lighting, it is common to find small reading lights so you can have a moment to yourself…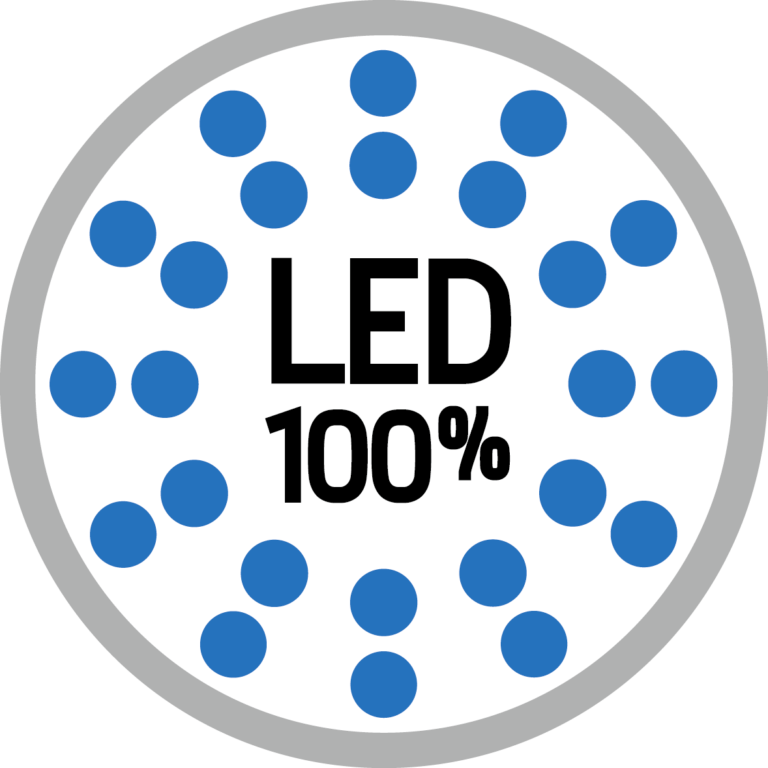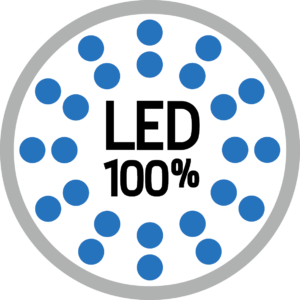 100% LED lighting on the inside
Savings, long life and top performance are the three reasons why we chose LED lighting.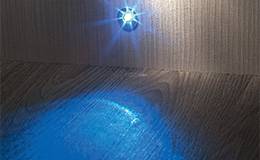 Night lighting
For your safety and a soft atmosphere, we include LED marking on our motorhome floors.
Fitted vans and Vans are exceptionally equipped to ensure the living area is ideal and driving is a comfortable experience